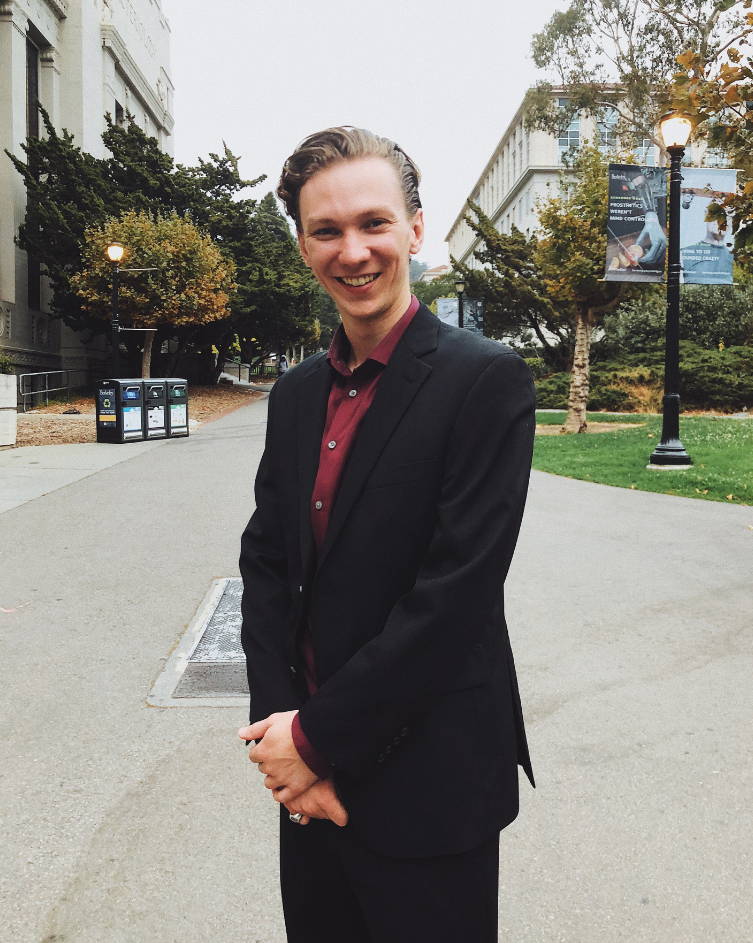 Born in Southern Arizona I was always the new kid that got picked on while I moved from city to city. "The kid with the crazy ideas" is what they'd call me. And after dropping out of college, breaking my foot in a skateboard accident, losing my job, and my girlfriend braking up with me all in the same week, I almost started to believe them! Thank the universe I didn't. Today I now have the opportunity to live that dream I once had growing up. Doing 6 Figure deals before the age of 25 while helping people and companies achieve astronomical growth.

Personal Mission Statement:
To empower as many people as possible to stand up for their dreams while giving them a hand to reach them with.
Vision: Have a vision, a dream, and a belief in their achievement.
Reciprocation: Don't involve yourself with people who don't want to see you win just as much as you want to see them win.
Elevation: Strive to always take life to the next level in all of life's dealings.
Happiness: Always choose the path of happiness.
Peace: Let go and let be. Go with the flow without expectation.
Progress: If you can take action that moves the world foreword, take it.
Learning: Leaders are readers. Learn something new every day.
Alignment: Take actions that align with your life mission.
Power: Stand tall and confident, for righteousness.
Love: Love equally. We are all humans just trying our best.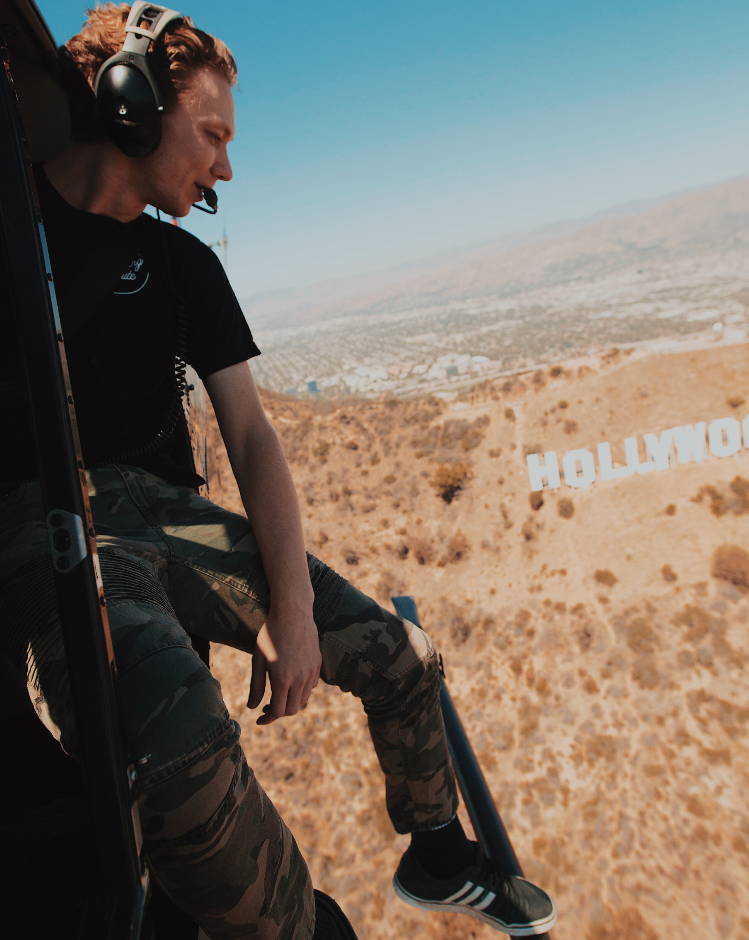 Social Media Marketing & Management
All forms of Photography (Commercial, fine art, events, etc.)
Video production
Facebook & Influencer Marketing
Public speaking
Critical think, problem solving, and consulting
Here is a testimonial from Nikki Blackketter, a fitness icon with and Instagram following of over 1.9 Million! This testimony is published on her personal youtube account and it alone has over 150,000 Views!
This is a testimonial from Daisy Keech regarding my involvement in helping her grow from 0 to over a million followers in a year!
Here's a testimonial from Coco Janelle a model and entrepreneur with over 200,000 followers. Janelle put this on her snapchat story by random one day, telling the story about how our shoot launched her entire career as a model! Janelle was nice enough to send this to me to share as a testimonial.

Griffin Thall of Pura Vida Bracelets
Here are screenshots from a personal conversation with Griffin Thall, CEO of Pura Vida Bracelets. Pura Vida Bracelets is one of the biggest lifestyle companies in the world. Griffin told me he was hiring a team of creators with millions of followers to leave the country, create content, and advertise their product. This conversation was in reference to an ad campaign where I challenged Griffin that I could deliver more high quality content and better ROI with a smaller budget, smaller influencers, and closer locations. The first screenshot was the challenge. The second screenshot was post ad campaign. The third screenshot was after using the content and Griffin reacting to how their community was reacting to the content I created.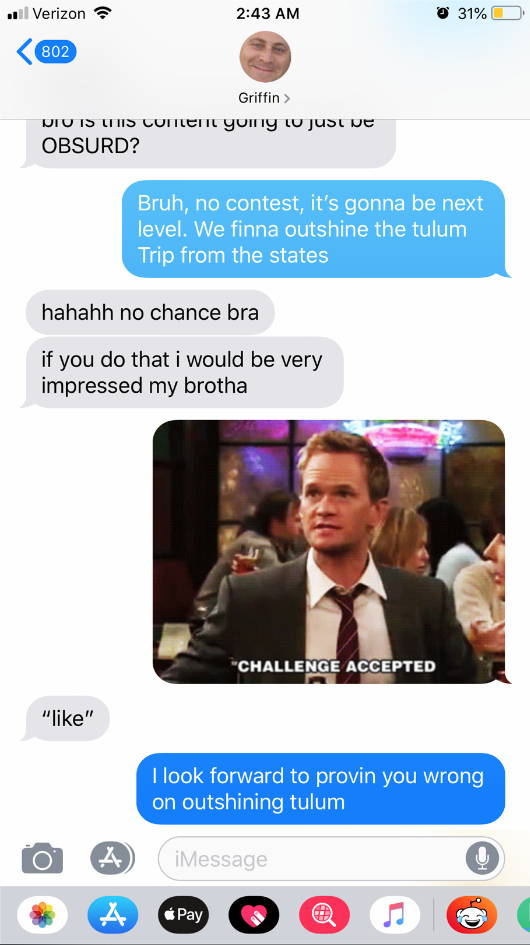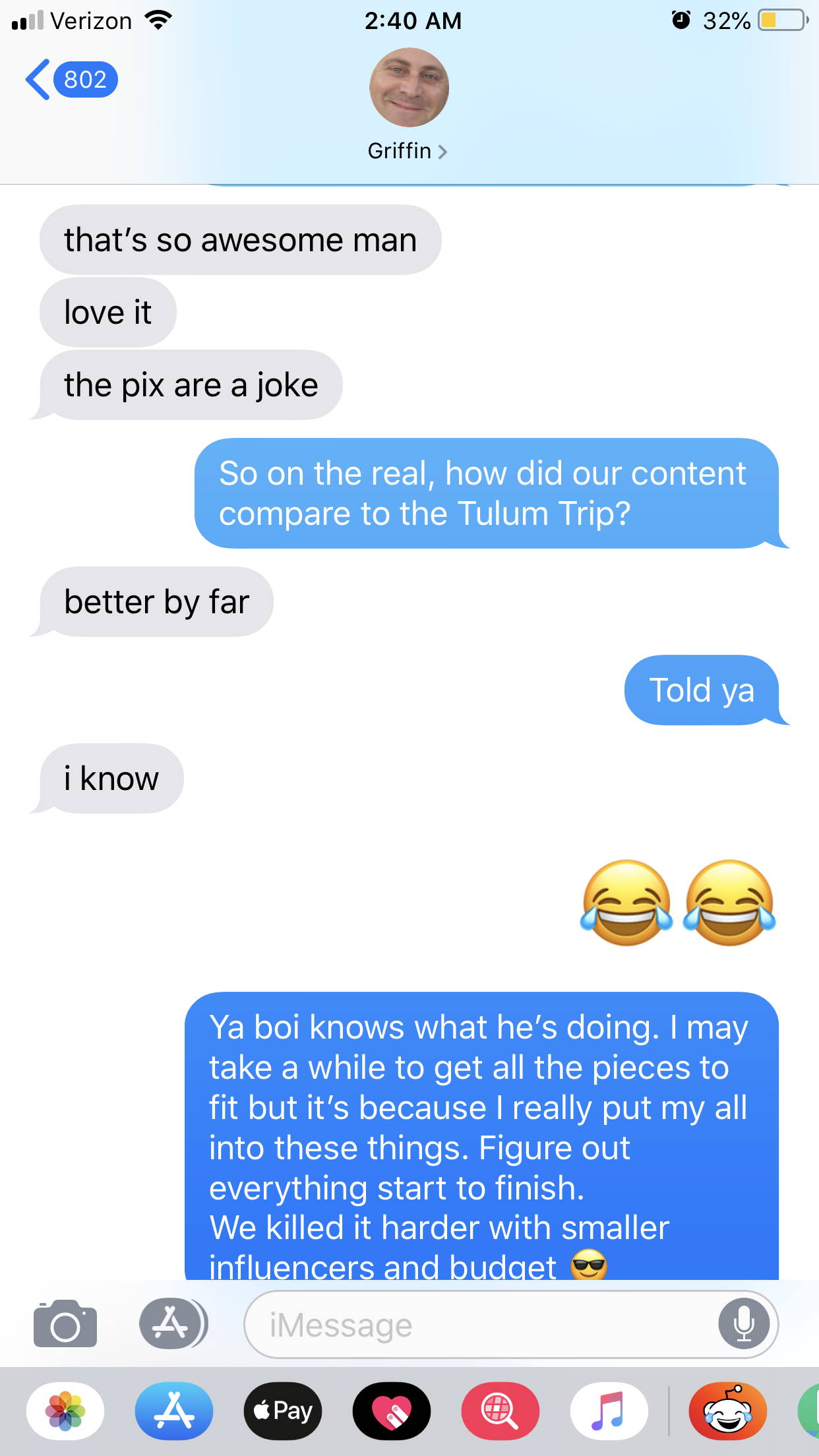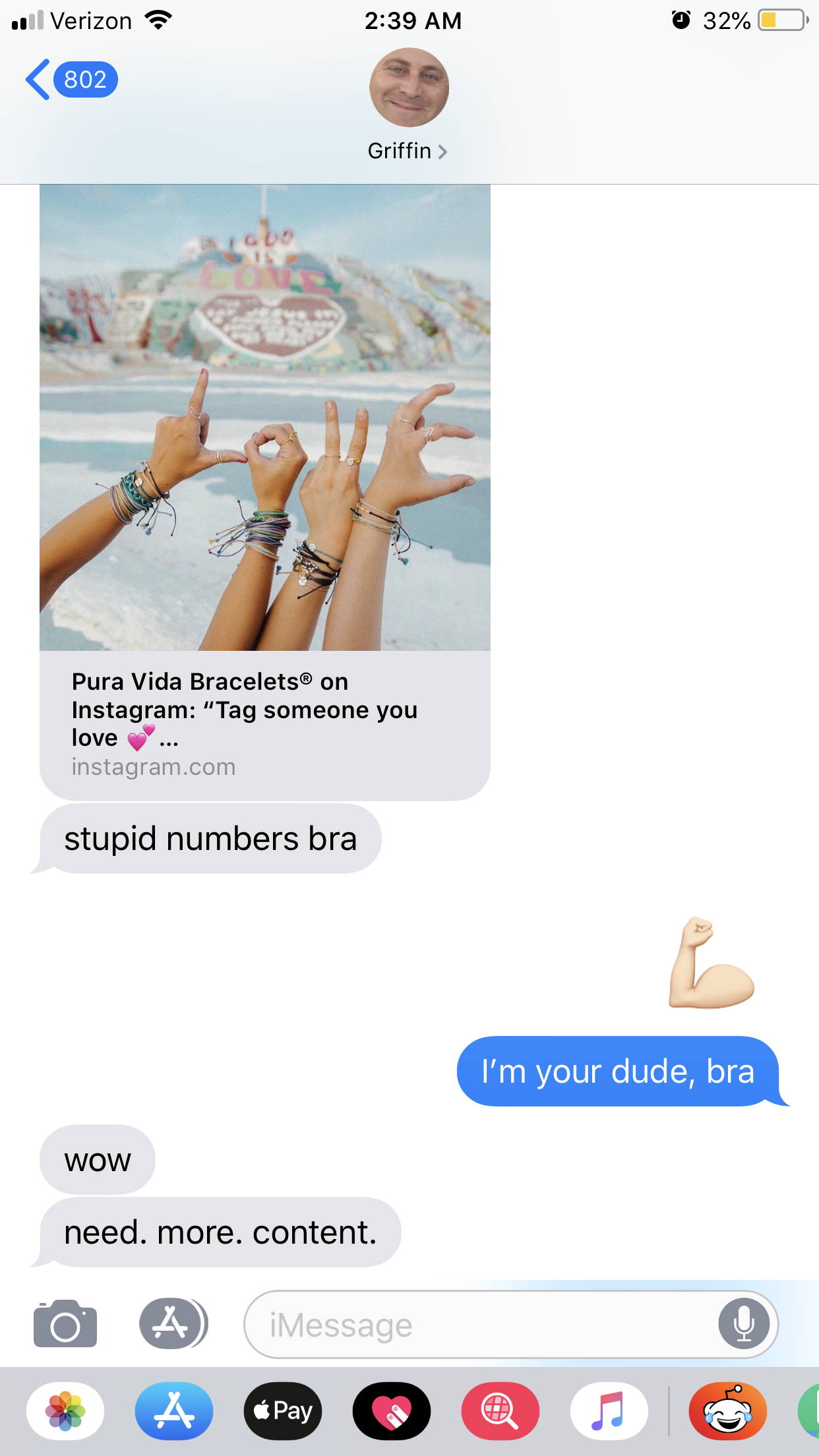 Interested in contacting nathaniel?
Inquire Below!